Product was successfully added to your shopping cart.
ANDERSEN sailboat winches are a reflection of the functional needs and aesthetic demands of top quality sailing yachts worldwide. Developed using state-of-the-art production techniques that have been carefully refined for more than 60 years, each ANDERSEN winch reflects a sincere dedication to offer the most outstanding performance.
Built to last, all ANDERSEN Winches™ feature an exclusive stainless steel Power Rib™ drum for maximum power and extended line life. This unique drum design uses vertical ribs to firmly grip the line, requiring fewer turns to achieve the same line-holding power when compared with other winch drums. The smooth surface is also corrosion free and far less abrasive to your sheets and halyards for extended line life.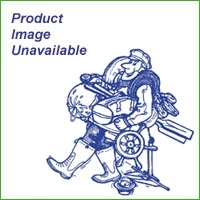 Australia's largest marine accessories retailer. Serving boat owners since 1962. With sixteen big supermarkets and mail order departments Australia wide Whitworths Marine & Leisure offers the best service, convenient locations, a huge selection of quality products, and unbeatable prices.