Product was successfully added to your shopping cart.
Zhik was founded through the need for innovation in the dingy sailing market. Steadily becoming the most dominant brand in performance dinghy sailing gear. More world champions & Olympic sailors from all over the globe trust in Zhik gear to help them win than any other brand.
Building on their success, Zhik set about revolutionising yachting gear for racing sports boats and offshore yachting, which culminated in winning its first entry into the 2017-2018 Volvo Ocean Race with Dongfeng Race Team.
Zhik believe in a ground-up approach to garment technology. Their in house research and development department trial and test proprietary materials and technologies to bring you the cutting edge in high performance gear.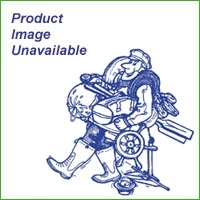 Australia's largest marine accessories retailer. Serving boat owners since 1962. With sixteen big supermarkets and mail order departments Australia wide Whitworths Marine & Leisure offers the best service, convenient locations, a huge selection of quality products, and unbeatable prices.