Product was successfully added to your shopping cart.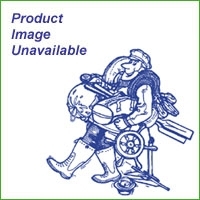 CLUB MARINE BOAT INSURANCE



Whitworths is an Authorised Representative of Club Marine, Australia's most trusted name in boat insurance for over 50 years.
Whatever your style of boat, you'll want to make sure it's protected. Whether you're fishing, water skiing or just enjoying the view; hitting the water should be easy and fun. You want to know that if something happens to your boat or trailer, in or out of the water, Club Marine Insurance will take care of you.
Why choose Club Marine Pleasure Craft insurance through Whitworths, underwritten by Allianz?
Club Marine Pleasure Craft insurance is there to protect you, and deliver a claims service you can trust, should the worst happen.
Club Marine Pleasure Craft Insurance offers:
• Accidental damage cover for your boat, motor, and trailer, all in one policy.
• Australia-wide cover, up to 250 nautical miles off the coast.
• Up to $10,000 for fishing gear, skiing or diving equipment and tools on board (up to $1,500 per item).
• Up to $5,000 in Club Care Benefits to help you out in an emergency.
• Salvage and Removal of Wreck costs in addition to the Sum Insured.
• Broad and flexible range of cover options, including water-skiers liability, discounts for layup periods, racing cover and agreed values. Eligibility criteria may apply.
• Club Marine Assist – advice, assistance, directions and personal service, 24/7.
• The Club Marine App, with exclusive member access to weather alerts, plus the ability to record incidents, lodge claims, and manage your policy.
To start saving today, or to find out more,
or call
1300 90 90 10



Whitworth's Financial Services Pty Limited ("Whitworths") ABN 67 094 099 019 is an Agent of Club Marine Limited ("Club Marine") ABN 12 007 588 347, AFSL 236916. Club Marine is an agent of the insurer Allianz Australia Insurance Limited. ("Allianz") ABN 15 000 122 850 AFSL 234708 and is a member of the Allianz Group.
If you purchase this insurance, we will receive a commission that is a percentage of the premium. Please read the Product Disclosure Statement (PDS) available by phoning 1300 90 90 10 or visiting www.clubmarine.com.au before deciding if this product is right for you.
*Gift Vouchers are not redeemable for cash. One voucher per person. Vouchers are valid for 3 years from the date of issue.
Please keep in a safe place. Gift Vouchers cannot be re-issued if lost or stolen. Offer ends 12th March 2021.