Product was successfully added to your shopping cart.
COVID-SAFE COLLECT

At selected stores, we are offering a Covid-Safe Collect service. Check the form below to see which stores are offering this service.
HOW IT WORKS

1. BROWSE: Find your product Cat.No.'s via our online store or in our catalogue.
2. ORDER: Complete the order form below. Enter your contact information and list of Cat.No.'s you wish to order. On submission, a confirmation email will be sent to your specified email address.
3. NOTIFICATION: We will notify you by email or phone when your order is ready for collection. Please do not come to the store unless you have been advised that your order is ready.
4. PAYMENT & COLLECT: When you arrive at the store, head to the Covid-Safe Collection point. Payment of your order can be made through a contactless EFTPOS method (NO CASH). Goods will be supplied once payment has been confirmed.

PLEASE NOTE: Once we have notified you that your order is ready for collection. It will be held for 7 days, after which it will be placed back on the shelf as stock.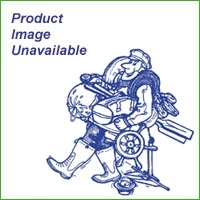 Australia's largest marine accessories retailer. Serving boat owners since 1962. With sixteen big supermarkets and mail order departments Australia wide Whitworths Marine & Leisure offers the best service, convenient locations, a huge selection of quality products, and unbeatable prices.